We are thrilled to celebrate the momentous occasion where Umuode Community came together to honor our esteemed Board Chairman, Prof Bart Nnaji, and our remarkable Executive Director, Agatha Nnaji, for their exceptional dedication and invaluable impact on the community!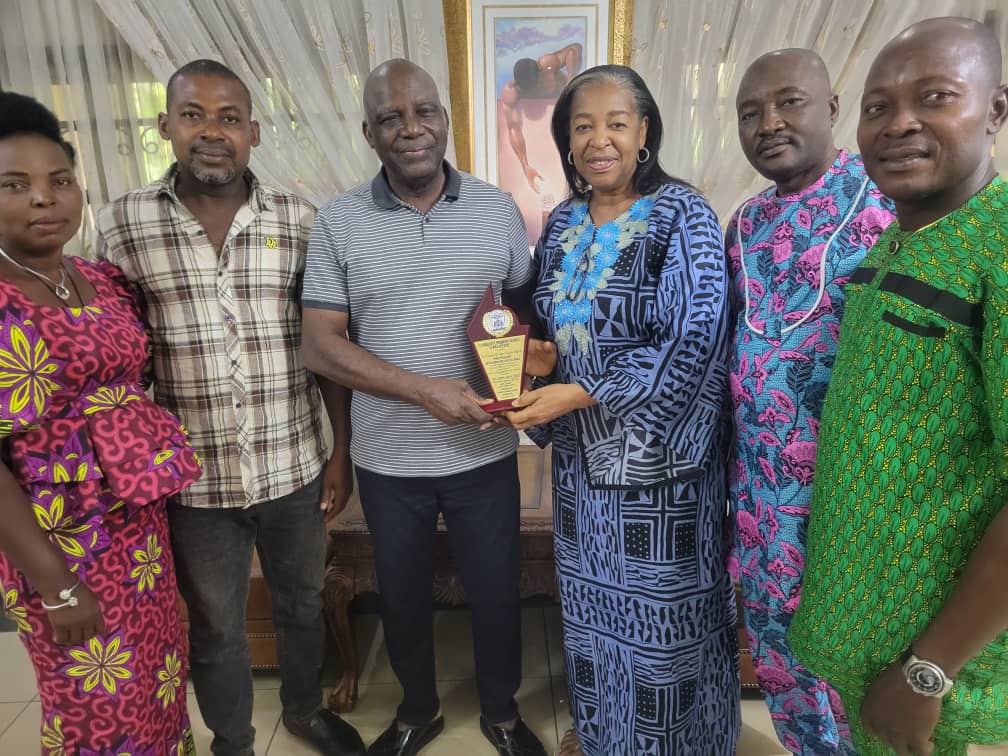 🤝 A Community United in Gratitude:
The award presented by Umuode Community is a reflection of the deep appreciation and admiration felt by everyone whose lives have been positively touched by the contributions of Prof Bart Nnaji and Agatha Nnaji. Their selflessness and commitment to uplifting the community have left an indelible mark on hearts and minds.
💡 Empowering Change, Together:
Through their visionary leadership and compassionate approach, Prof Bart and Agatha Nnaji have been instrumental in driving transformative initiatives that have enriched the lives of the community members. Their dedication to empowering change has set a powerful example for everyone around.
🏅 A Well-Deserved Honor:
The award presented by Umuode Community is a token of recognition for the tireless efforts, innovative ideas, and positive impact that Dewdrop Foundation have brought to the community. It symbolizes the gratitude of countless individuals whose lives have been positively influenced by their initiatives.
📸 Relive the Heartwarming Moments:
Take a glimpse into the award presentation ceremony through our photo album, capturing the joy and pride shared by the entire Umuode Community as they honored Prof Bart Nnaji and Agatha Nnaji.
Congratulations to Prof Bart Nnaji and Agatha Nnaji for this well-deserved honor! Together with Umuode Community, we will continue to make a positive impact and create lasting change in the lives of those we serve.