The Network Against Trafficking, Abuse and Labour (NACTAL) is an umbrella organisation of Nigerian non-governmental organizations engaged in advocacy and campaign for children's rights, anti-human trafficking, human rights abuse and child labour. The network has up to 220 members across the six geopolitical zones in Nigeria including Dewdrop Foundation.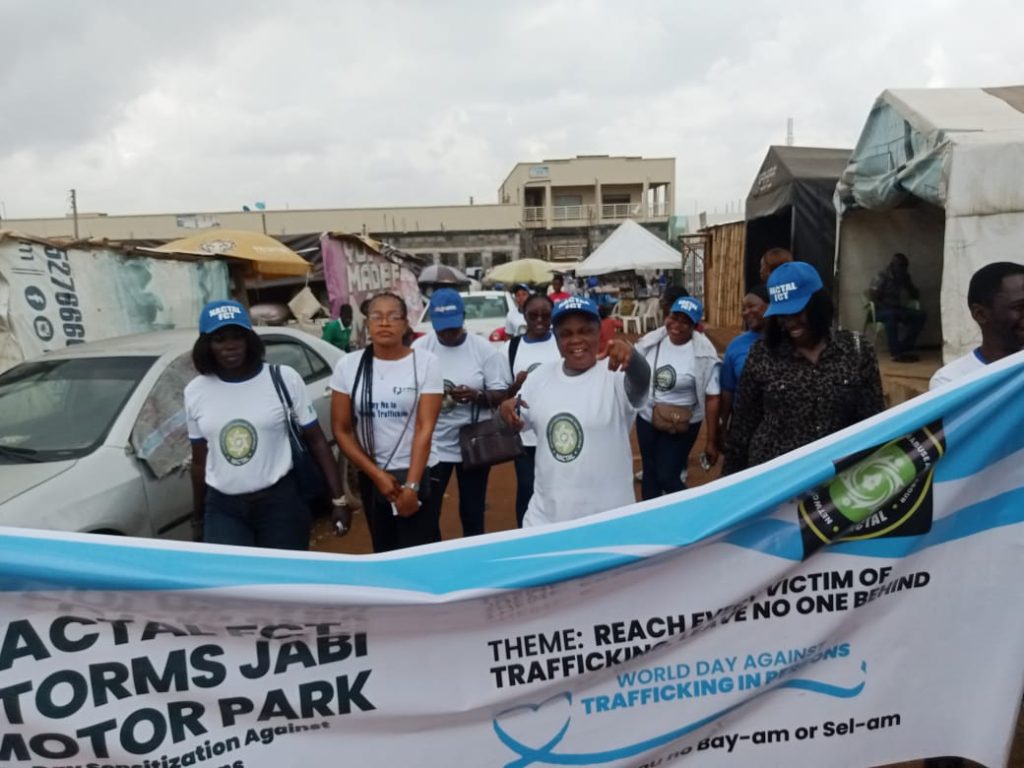 Our Foundation represented by Vivian Ugwu, participated in the one day sensitization campaign which was held today 29th July at Jabi Motor Park, Abuja to educate the commercial drivers on the issues of human trafficking especially as it is presently on the rise in Nigeria. The coordinator of NACTAL FCT, Mrs Carol Shalom spoke on the meaning of human trafficking, reasons for trafficking people, perpetrators, instances, approaches adopted by traffickers, ways/signs by which the victims seek for help and roles of drivers in rescuing the victims.
The deputy coordinator, Mrs Eunice Asiyom further spoke on how to work with human rights agencies like the police to handle cases of trafficking. Additionally, Pastor Linus Damissah shared how to know the victims of human trafficking with the drivers as that will enable them know when to take actions to save the victims. Some of the ways he mentioned include absence of freedom, they always look abandoned and scared, lack of self confidence, etc.
NACTAL members also took out time to further breakdown the messages shared in the three Nigerian languages, Igbo, Hausa and Yoruba to enhance understanding by some of the drivers who are not literate enough to understand the message in English. Vivian Ugwu of Dewdrop Foundation explained the messages shared in Igbo language.
The drivers also made some contributions on the topics discussed to showcase their understanding and they appreciated the NACTAL team for choosing them out of multiple options of groups for the life changing message on human trafficking.
The participants further rallied around the motor park to pass the message to other persons including business men and women. We distributed stickers with NAPTIP emergency hotline, 9624 for reporting cases of human trafficking and abuse. We also answered their questions on how to use the number and what to do once you see a victim of human trafficking or abuse. It was an impactful campaign and the executives appreciated the members/organizations who made out time to come.